Here is an easy step by step process to know EPF balance online.
First register yourself with http://members.epfoservices.in/index.php.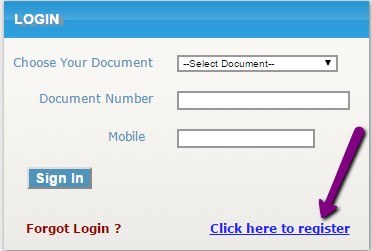 Click on Click here to register link. You will get a new screen/tab for details to be filled. Use your registered mobile number and one of the ID (listed under the drop down of "Select Any Document") to get this done.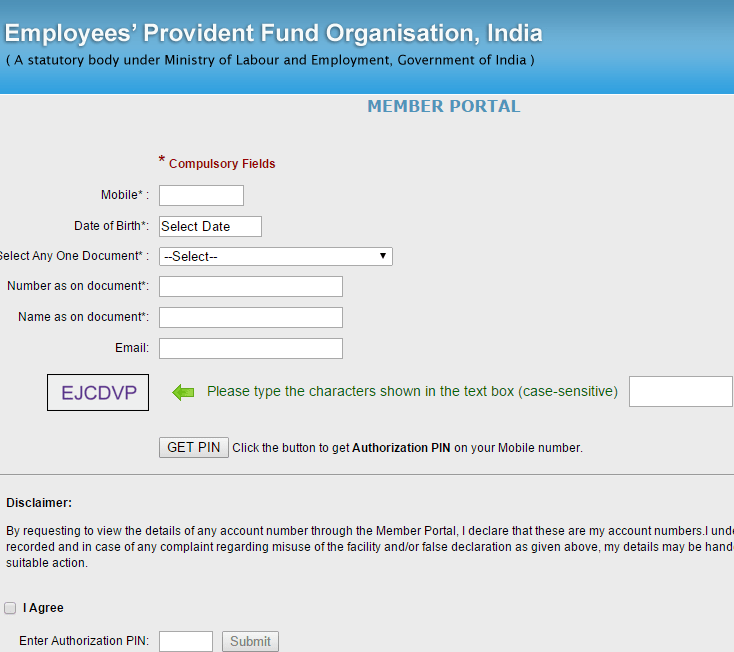 Once you fill up required details like Mobile No, DOB, Document details, email id and captcha code, you will need to generate Get PIN for one authorisation code. Enter the code and submit to complete the registration process.
Once you are registered, sign in http://members.epfoservices.in/index.php where you need to activate your UAN. After you have activated UAV, you will be able to download to view complete transaction and balance of your Provident fund.
Note: if you don't have UAN, you can get it from your employer. To know whether you have been allotted the UAN, you can check the status of UAN here; http://uanmembers.epfoservices.in/check_uan_status.php
To activate use http://uanmembers.epfoservices.in/uan_reg_form.php and check the box provided to view the required details to be filled.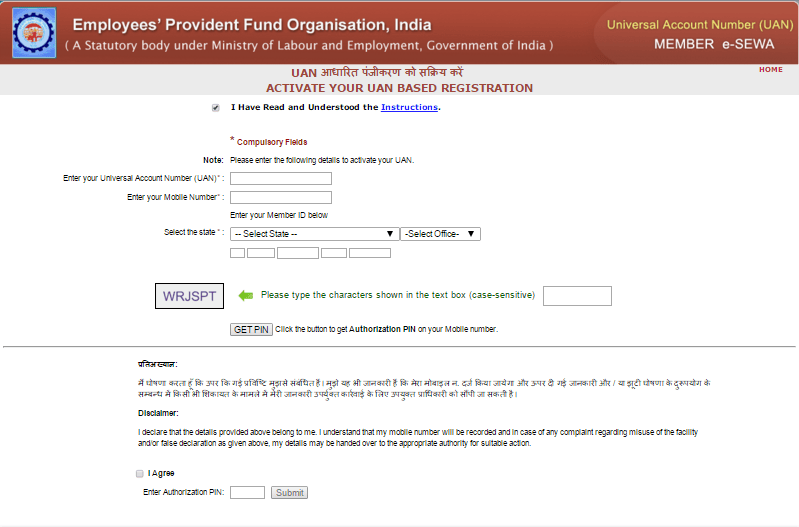 Once you are done with activation of your UAN, you are able to download e-passbook to view your EPF balance.
You need to click on Download E Passbook and fill up the other details like;
Select PF office state
Select PF office
Mention company PF code
Mention employee PF a/c no.
Mention employee name
Click on Get PIN
PIN is sent on your Mobile phone
Update PIN on same link
After 3 working days you get your e-passbook on same page. Have you already created your account or have any queries? Do share your thoughts or experiences.
Note: Some companies having their trust for provident fund are exempted from getting itself registered with the Provident Fund Authorities. This is known as Establishments Exempted under the EPF Scheme, thus employees will not enjoy the benefit of this e-passbook facility. For such exempted establishments, there are no PF details with the EPFO. Employees need to ask for statement from their respective Trust/The society that manages the Trust.
How to Know your EPF Balance