Well changing the existing password of Income Tax eFiling account for the purpose of security is never a challenge. All you have to do is, just login with your existing credentials, visit Profile Settings -> Click Change Password. Now you can give any password of your choice & submit. That's it!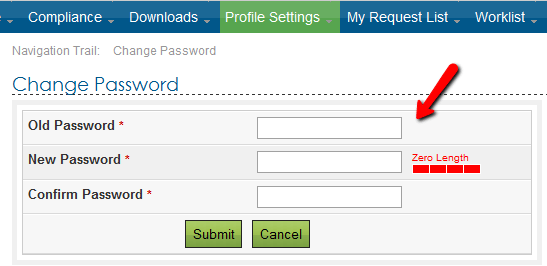 But the nightmare comes when you do not even know what your existing login password is. You might try Forgot Password option under which you have 3 options to Reset Password, such as 1) Answer Secret Questions, 2) Upload Digital Signature Certificate & 3) Using OTP (PINs).


You will be fortunate enough if you have any of these three choices to go with, but what if you do not have any (for OTP, your mobile number would have changed or no traces of which email ID was registered). That's certainly a matter of concerns.
Now a days, most of us have at least Netbanking. And the best part is IT dept. has given the option to access IT efiling account through NetBanking (You can find the list just under IT login main page as "e-Filing Login Through NetBanking"). There are good number of banks tied up with this facility. But all you need to note is, your PAN should be updated with your bank.
Here I share with you how you can use ICICI Bank NetBanking option to reset Income Tax Login Password. You just have to login to your NetBanking as usual you do. Under Manage Your Taxes link locate Income Tax e-Filing (refer image below).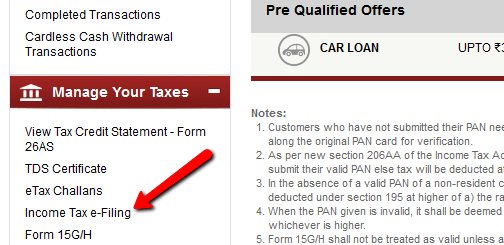 Similar choices is available with other NetBanking, but you need to do little R&D to find out.
Now Once you click on to the link (as shown above), it will ask you to select check box which asks you to agree Terms & Conditions. Now it's you choice to read all the Terms & Conditions before proceeding 🙂
After agreeing the terms & conditions, & clicking onto submit button it will redirect to a new tab or an window which will get you into your Income Tax eFiling dashboard. Now all problem looks to be solved.
As stated at very beginning, to change password, you can click on Profile Setting. But you might be thinking, if there it again asks to enter old password & then what will you do? No worries, it doesn't ask anything like that. Simply it will ask you to enter New Password of your choice & confirm the same (do follow given instruction for putting appropriate password).

Now submit.. All Done.. Be Happy.. 🙂
Few Important points;
Once you suceesfully login to your eFiling account with new password, do below things without fail.
1. Under Profile Settings, check My Details. Update your communication address, contact details like email ID, Mobile number etc. if they are required to be changed.
2. But for change in PAN details shown under the tab of Profile Setting, you will have to follow the process of change in PAN data through NSDL or UTSL
3. You should also change Secret Question(s)/Answer(s) if you have no idea what those old were.
How to reset Income Tax e-Filing Login Password through NetBanking?