This article has been updated as on Feb 11, 2017
Real-estate investment option is one of the darling investment options for many investors who not only look at this area for regular income by way of putting it on rent, but also realisation profit from its appreciation. Even if the intention is not for generating extra earnings, it saves income from tax deductions. Let me explain you how; whenever you take a home loan for buying a property, on the loan repayment you get 80C exemption for principal repayment and payment of interest on outstanding loan qualifies for deduction under section 24.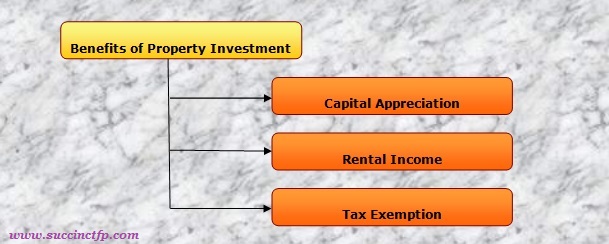 By seeing all these benefits, it's certain that your excitement will increase, but with no time the same can also be dampened when you realise the sky kissing property prices these days. But with a proper planning and diligent contemplating about your personal finances you can consider a housing loan (you should be able to afford the loan EMIs) in which you can save income tax on interest & principal repayments. In this way some extent you can reduce your taxable income and eventually you built a long term asset which you will fully own on completion of total loan repayment.
So now let us go one by one and understand various benefits of property investments, its tax implications as well as tax planning for the same.
Optimise benefits from Housing Loan
Housing loan or home loan is a great tax saving instrument in income tax in India and also blessings for those who all are looking at buying their dream home, but not able to sell out lump sum at one go. With a housing loan one can get tax exemption on payment interest as well as on repayment principal amount. Under section 80C of income tax act, a maximum of Rs. 1,00,000 Rs. 1,50,000 can be claimed on the repayment of principal amount of housing loan, section 24 allows a maximum of Rs 1,50,000 Rs. 2,00,000 can be deducted from taxable income in a particular financial year. Here the condition is that the property should be constructed or acquired within three years from the day when the loan has been taken. Same tax exemptions & conditions are also applicable to any NRI who is looking at investing in housing property in India.
One can get interest benefits only by taking home loan from friends or relatives too with a valid proof. But one can't get exemption on principal in this case.
The budget 2013-14 has brought good news for new home loan customers where home loans upto Rs 25,00,000 will be allowed additional deduction under section 80EE of interest of Rs. 1,00,000. This will mean that the customers who are running home loans upto Rs. 25,00,000 can save on tax and will have more net income to hold on to.
Personal Finance Tip: Your Housing loan EMI should not cross 30% of your net income per month. In an extreme case with proper cash flow planning you may consider keeping EMI 50% of net monthly income but not more than that.
Take the advantage of having Second House
There is complete different tax implication on buying a second house. If one has own two properties, one of them (owner can decide) will be deemed (considered) as let out (on rent) even if not in reality. There will be notional rental income of the assesse (tax payer) who has owned two properties and tax is applicable on it. The best part is you can claim the entire interest (paid for 2nd house) that has been paid for the financial year. That means, there is no upper limit for the interest paid in a year.
You might want to read the article Tax benefits on Loan taken for 1st & 2nd House
But remember, the additional house also attracts wealth tax and 1% wealth tax is applicable on the value exceeding Rs. 30,00,000. Budget 2015 – 16: Wealth tax has been abolished
Let out Property as a source of Income
One can get tax benefits on the second home too. One can deduct municipal taxes as well as 30% of the rental income from the rent for calculation of income tax. For example, if you get Rs. 20,000 per month as rent from letting out the second property. Here the annual income will be Rs. 2,40,000. If you 20,000 as municipal tax. Municipal tax as well as Rs. 60,000 (Rs. 2,40,000X30%) will be exempt from the rental income. It means the rental income will be Rs. 1,60,000 (Rs. 2,40,000-Rs. 20,000–Rs. 60,000) only.
If you have housing loan on this property and interest amount is more than actual rent received (Rs. 1,60,000), then the entire rent amount will be tax free.
Read update Feb 11, 2017: Govt restricts tax benefit on let-out property to Rs 2 Lacs for FY 2017-18
House Rent Allowance
There are three aspects with House Rent Allowance (HRA) which are as under;
If you are living in a house for which home loan is taken, you can gets exemption under section 24 and 80C of income tax and not house rent allowance rebate.
If you have taken home loan for constructing a house and living in a rented house, no tax rebates are allowed but house rent allowance allowed.
If you have rented out his own house and living in a rented home, you can still get both the income tax benefits and house rent allowance benefit. But the rented income will be include in the personal income which calculating the income tax.
Benefits of Joint Loan and Joint Ownership of Property
If your spouse is working and has a separate source of income, both of you can claim separate deductions in your income tax returns. The repayment of principal amount of the loan can be claimed as a deduction under section 80C up to a maximum amount of Rs.1,00,000 Rs. 1,50,000 individually by each co-owner.
In cases where the house is owned by more than one person and is also self-occupied by each co-owner, each co-owner shall be entitled to the deduction individually on account of interest on borrowed money up to a maximum amount of Rs. 1,50,000 Rs. 2,00,000. If the house is given on rent, there is no restriction on this amount. Both co-owners can claim deductions in the ratio of ownership.
What if you are not married: Besides the husband-wife relationship which is considered for co-applications for home loans, the parent-child relationship is also considered. In this case, you can ask one of your parents to be a co-applicant; if they are working and can help you get a bigger loan.
Even in some cases, the home loan company may even agree to two brothers, though it is not common. However, they are sometimes not agree to two sisters or even a brother and a sister. As per banks justifications, if the brothers get married, they will bring in their wives and live as a joint family. But sisters usually get married and move away.
However, to get the tax benefits, you just cannot be a co-applicant. You must be an owner or co-owner. If you are neither the owner nor the co-owner of the apartment, you will not be eligible for any tax benefits on the loan repayments
Remember! Friends and relatives are also not an option here. But in some cases lenders allow you to include your fiancée's income which may boost your loan eligibility.
Under Construction Property
As home loan borrower you can claim tax exemption on interest payments up to Rs 1,50,000 Rs. 2,00,000 and another Rs 1,00,000 Rs. 1,50,0000 under Section 80 C towards the principal repayment, but you cannot seek these tax benefits for an under construction property, even if you have started repaying the housing loan. The Section 24 of the Income Tax Act states that if a property is still to be constructed, there will not be any deduction on the interest payment all of those years.
If your house is under construction, interest will be accumulated till you get possession. Thereafter, deduction will be allowed in five equal installments for next five years (post construction completed), along with the interest of that financial year. The total housing loan interest deductible is limited to Rs. 1,50,000, Rs. 2,00,000 for a self occupied house. You can claim full interest as deduction in the case of let out property. Now Set-off Loss from House Property Only Upto Rs. 2Lacs (Not Unlimited)
Buying Land as on option of Investment
There is no exemption available under income tax act on loan against just buying a piece of land either retain or let out. But once your land loan is converted to a Home Loan for the construction of your house, all the tax benefits are applicable.
If you do not want to construct on the land, still you can be benefited with its appreciation. You can sell the land and incur Short Term Capital Gains or Long Term Capital Gains. But remember you have to pay the required amount of tax as per law.
Commercial Property
You can also use your property for commercial purpose as a regular source of income, but no exemption is available under section 80C of income tax act on commercial property. Since a second house property is subject to wealth tax, but the same is not the case with a commercial property. That means, commercial property is exempted from wealth tax.
Capital Gains from sell of Property
As said, investment into property is always looked at a great source of income generation. You can get the benefit from its appreciation from the purchase price. If the property is sold after three years from the purchase date, Long Term Capital Gain will be applicable and the rate is 20% (plus applicable cess) with the benefits of index cost data. Any sell before three years would be treated as Short Term Capital Gains which will be added to your income and taxed as per normal tax slab.
But, One can save the capital gain if the total amount of the sale of property is invested in buying residential property or buy REC (Rural Electrification Corporation) or NHAI (National highway authority of India) bonds u/s section 54EC. Under Section 54 of income tax Act, to get tax exemption on the long-term capital gains on the sale of a house you must use the entire profit to either buy another house within two years or construct one in three years. If you had already bought a second house within a year before selling the first one, you could still avail of the tax exemption.
Hope this article brings you some more clarity about investments into properties, various tax implications with the available windows of tax saving options. Do share your thoughts.
Know the benefits of Property Investment, Taxation and its Tax Planning